MP3 Enhancer
MP3 Enhancer
Leave your email to be the first and get the app for free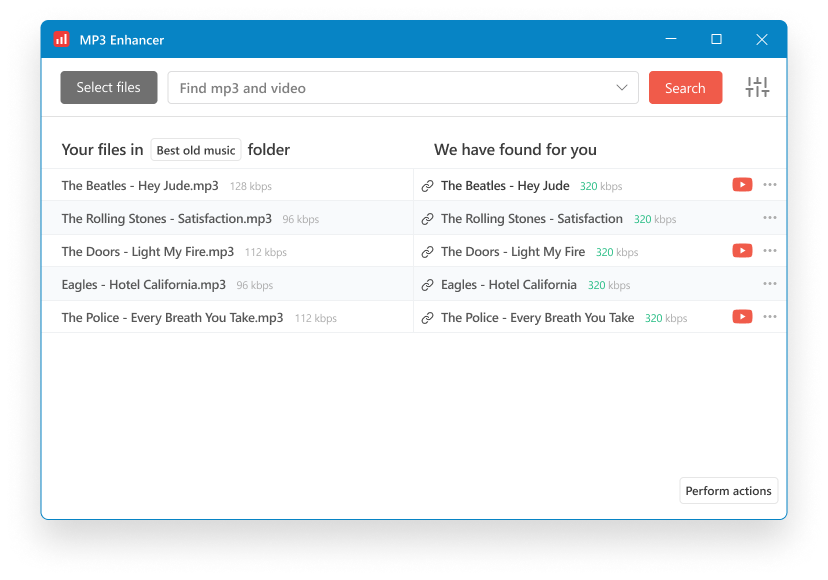 Looking for a high-quality audio file for the track you enjoy? Try the best music search tool and get HQ clips on YouTube for the beloved item. Upload your MP3 file to the search engine, wait for a while and get a list of YouTube clips. Choose the one you like and download it in a few seconds. That's it!
MP3 Enhancer
Leave your email to be the first and get the app for free
Why choose MP3 Enhancer
Simple user interface
MP3 Enhancer is easy and fast to use. This music search tool has a clear and user-friendly interface. Third–party pop–ups or redirects will not distract your attention while using the app.
Pure sound
The app offers you to download music in the highest quality. Save content from YouTube to your PC in a variety of formats without any quality loss. Create your own playlist of high-quality tracks.