How to download videos & music safely
When it comes to security, there is no substitute for quality. A good antivirus you trust and strong passwords on websites are today a recognized need. We surf the Net often, save this and that, and need to be sure that nothing has damaged our PC's health.
Downloading films and music from the Internet is more and more common nowadays, as having them on the go is very convenient. You don't need to care if you have a proper Wi-Fi connection or data plan on your device. But is it possible to save video and audio safely? And what is the safest video downloader and converter? That's exactly what we're going to cover below in-depth
Where to download videos & music safely
When you search for a piece of media for download, firstly check the reputable sources. For example, you can buy songs, films, and podcasts on iTunes, Play Store or Amazon, and great movies on Google Play. These resources are among the ones people trust, but you need to purchase the tunes and films there.
Millions of people upload and download movies to and from file-sharing platforms, and it won't cost you a penny. Unfortunately, the saved media can contain malicious files, and you can't know if it is so, until you open and check it. You can solve this by running antivirus software each time you download.
YouTube and Vimeo are also free to use and well-recognized. What's more, you can watch videos from the beginning till the end before you decide if you want to save them to your device or not. But you need a proper tool for downloading their content.
Are there safe video & music downloaders
There are lots of downloaders on the Internet, some of them are totally free, some are not. Online YouTube downloaders and desktop free apps usually contain embedded redirects and animated banner ads, as this is the way they earn money. The software itself may be free and safe, but the advertised third-party apps can be bundled with viruses. Such apps usually make users at a loss as they don't know where to click to avoid installing unwanted software.
Safe YouTube downloader and converter
Youtube-dl is one of the good alternatives. It is a free open-source tool that can grab media files from YouTube as well as from other websites. It doesn't contain ads and thus can't harm your device. We wrote a short guide on how to run youtube-dl effectively . Still, if you're not used to the command line, you'll find it pretty hard to use.
If you prefer apps with a graphical user interface, Free YouTube Download developed by DVDVideoSoft is the one you should try. This app is very easy and reliable, thoroughly checked with antivirus software. Neither the website nor the app contains redirects to third-party apps. This app proved to be a safe way to download videos and MP3 from YouTube. Below, you can look at the test results obtained by VirusTotal after checking the web page.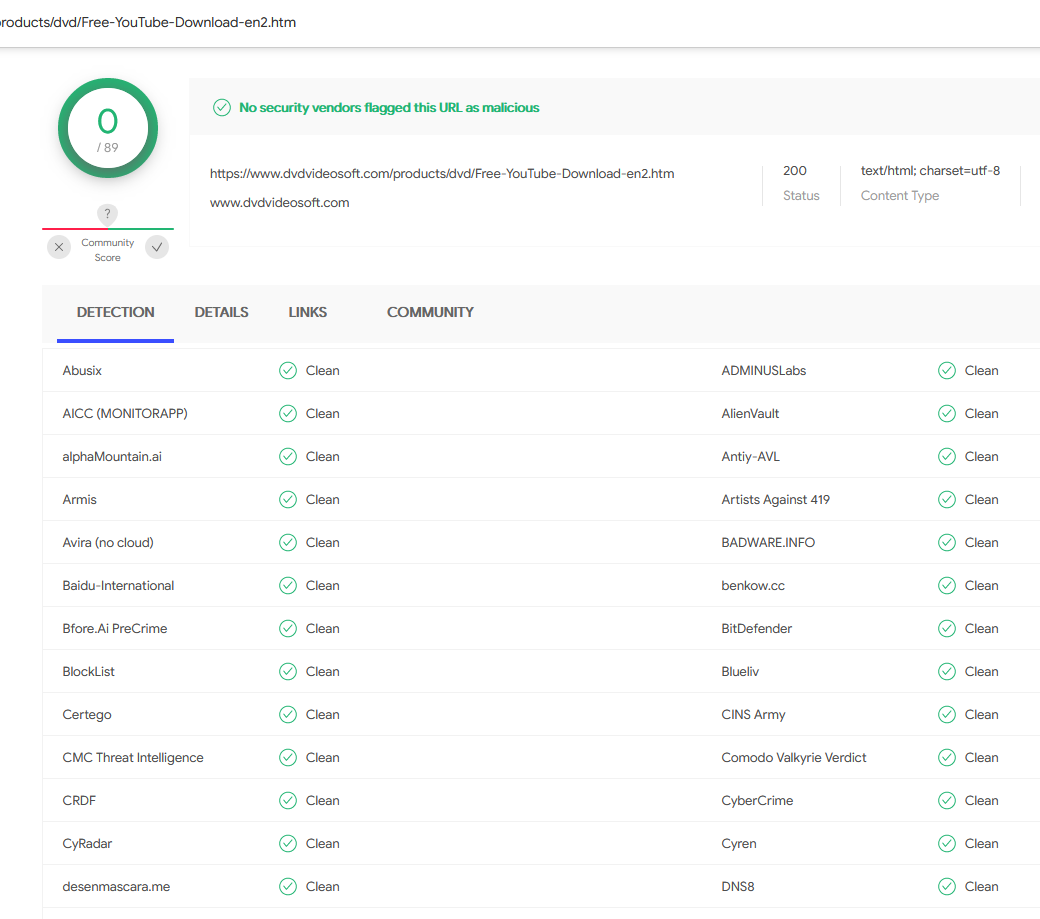 And this is what we can see after running an Avast scan of the installation file itself: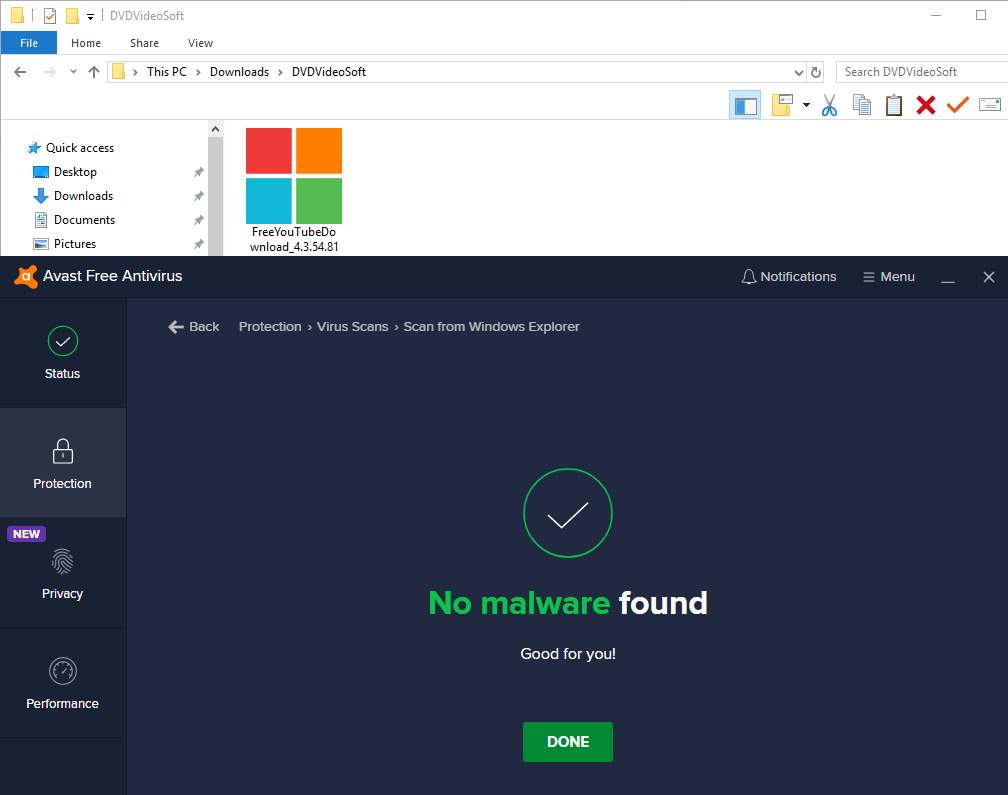 The software vendor has other cool apps for downloading video and audio from YouTube , all are safe and promise fast downloading without lags.
Conclusion
Downloading can be easy and harmless. Just a few safety tips to pay attention to when choosing a proper tool in the conclusion:
Check the website itself. Avoid using it if there are lots of spammy ads.

Select software that seems trustworthy. Check the reviews twice.

Scan the installation file as well as the destination folder with the antivirus after downloading.

If you decide on a desktop app, ensure to update it regularly. As software vendors implement fixes and necessary security improvements. The new version guarantees that your tool will function properly.

Contact support any time you find issues or get security alarms. Antivirus software can give false-positive results. After a deeper analysis, the file can be whitelisted.
We hope that the information above will help you select a proper secure tool and not harm your PC.
Was this information helpful?