Hi Everybody, today I received a very good testimonial about our burning software and it inspired me to write this post about burning tools from DVDVideoSoft.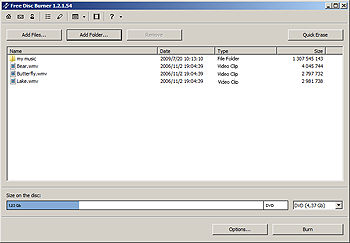 It was released last month, and if you have not downloaded it yet, please do it now. Start from Free Disc Burner. This is just simple, reliable, drag-and-drop burning app. I do hope that it will become your true assistant.
But if you are looking for a free solution to convert and burn home video to DVD to play on a normal home theater DVD Player, we have it too. Try Free Video to DVD Converter.
And here is the testimonial, which I mentioned about:
***
Hello DVDVideoSoft Support,
I had to write to you! I have spent the last week downloading, installing and trying tons of DVD conversion and burning software. Every one of them is either so complicated that they are next to impossible to use or just don't work.
Until I found your web site, I thought I would die before I found a program that would work to put Mpeg4 on a standard DVD without spending hundreds of dollars or spending days to figure out the program.
Your software is AWESOME! So simple and easy and yet it does such a GREAT job.
THANK YOU!
***