How do I download 8K videos on Android?
There are a number of reasons why you may want to download 8K YouTube videos to play on your Android Phone or Tablet. Surely the biggest one is that you can watch the saved videos wherever you want. Why not kill time watching a season while waiting in a queue or traveling over a long distance? Downloading videos beforehand allows you to enjoy them from start to finish even if you have poor Wi-Fi and low data plans. And one more thing, downloaded videos are without ads.
Free YouTube Download is what you need.
Save the YouTube video downloader to your PC or Mac.
Get the link from YouTube and add it to the program for download.
Select the 4320p resolution for the input and a quality format from the menu above, then press Download.
To open the containing folder click on the relevant button.
Plug in the USB cable to connect the Android device. Drag-and-drop saved videos to the folder on your phone.
You can also upload videos to your Google Account to access them with both phone and computer.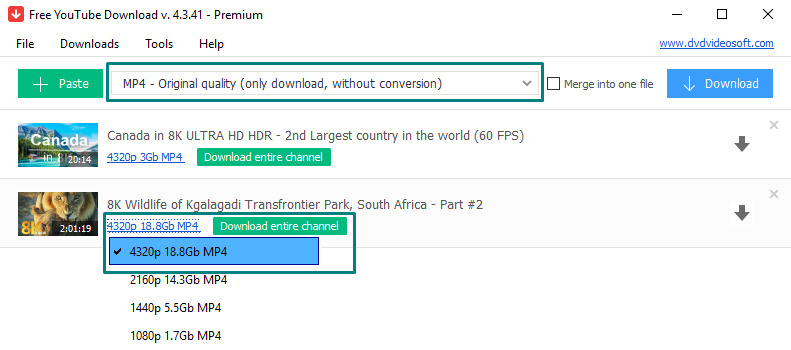 Tip: if the saved video isn't recognized by your Android media player, set another format for download or convert the file with Free Video Converter.