How can I download HD quality from YouTube?
You may notice that while watching a video on YouTube the video resolution may change. YouTube selects the best resolution automatically for better viewing experience. Most often it is 720p or 1080p. But if your internet connection is poor or if you're viewing the video on a device with a smaller screen, then it'll be 360p by default. To afford HD YouTube without losing quality we recommend you to download videos and watch them in offline mode.
Let's figure out how to download HD quality video from YouTube.
Firstly, install Free YouTube Download on your device. The app works on all the recent Windows and Mac platforms.
Head over to YouTube to find the video you would like to watch.
Copy the video URL from the browser address bar and add it to the YouTube downloader interface. The app will automatically detect all possible video resolutions for your video. To find them tap the blue link under the video title as shown in the screenshot below.
If you prefer to watch video in HD, select 720p or 1080p from the drop-down menu.
To start the download, press the relevant button in the upper right corner of the program.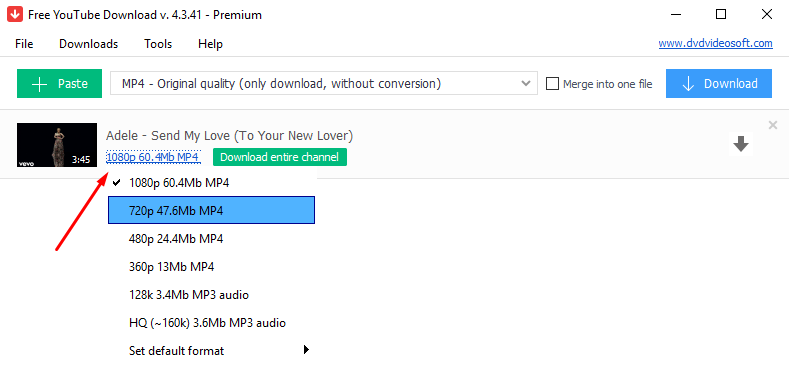 There is one more tip to share. You can easily find HD quality videos on YouTube by using its Filter. Select 'HD' under Features and type the video title in the Search box above. Only high-definition videos will be offered for you after you click on the magnifying glass.
Getting HD video from YouTube isn't that difficult. Follow the steps given above and in no time you'll have the desired video. And if you prefer ultra HD quality, check our next guide: How to download 4K video from YouTube.