How can I download YouTube videos by URL for free?
There are two ways to copy the YouTube URL for free download. The most clear way is to open the YouTube video in your browser, navigate to its address bar, highlight the URL you see there and press CTRL+C on your keyboard. The other one is to right-click on the video and select 'Copy video URL' from the context menu.
The first method is recommended, as you can copy not only the single video URL but the link for video playlists and channels too.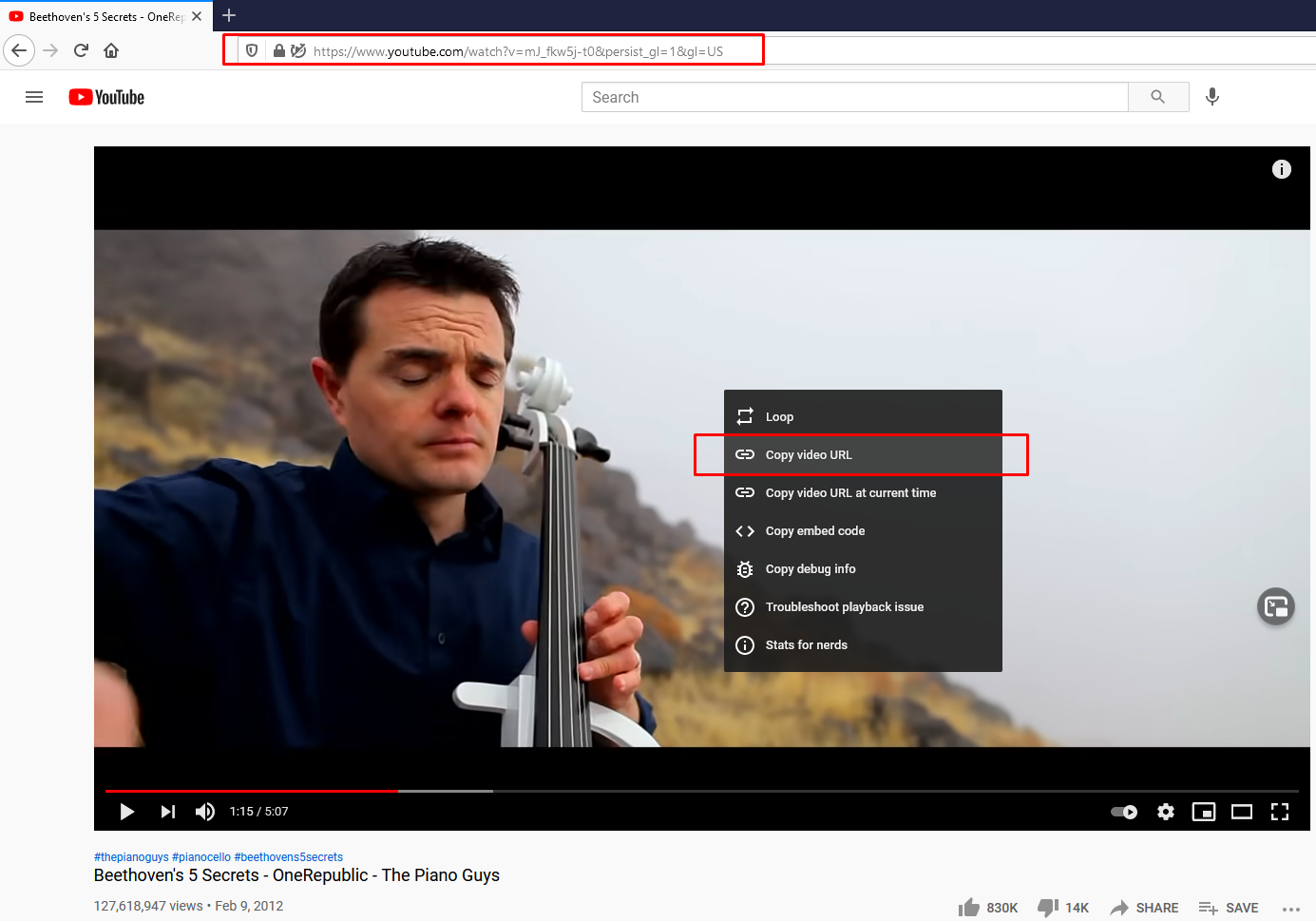 What to do next? Save the free YouTube URL downloader and converter to your computer and paste the copied URL there. To begin the download process tap the relevant button.
Pay attention to the video itself. If you can't play it back in your browser on YouTube, you won't be able to download it either. The app doesn't support protected media.
Why download from YouTube? Anyone knows that a good internet connection is necessary to load and watch a video on YouTube. Unfortunately, you can't be sure it is good enough at the place you are. By downloading videos beforehand you can spare your nerves, as you won't have to wait because your media file fails to load or lags. So go ahead and try the recommended steps!