How can I download 1080p audio from YouTube?
Downloading 1080p video with audio is as easy as pie. Save the desktop application Free YouTube Download and take the recommended steps below:
Head over to YouTube and find a video in high definition. You can see whether the selected video is available in HD format by checking the Settings button on the video on YouTube.
Or simply copy and paste the YouTube URL into the program interface. From the information below the pasted video you'll see the list of resolutions detected for your video, ranging from 360p to 4320p.
Select the preferred format and resolution and press the button to start the download. If you want to save several clips at once, add the URLs for them too. The program supports an unlimited number of links.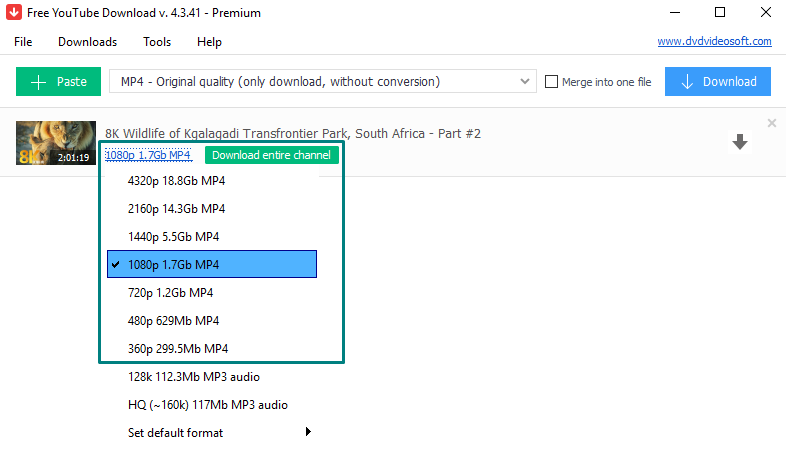 All files will be saved in seconds. You won't have to wait long.
In case you want music, not video, set the MP3 format in the menu on top. To have a better choice of audio formats use another app: Free YouTube To MP3 Converter
Both programs are trustworthy apps. You can totally rely on them.